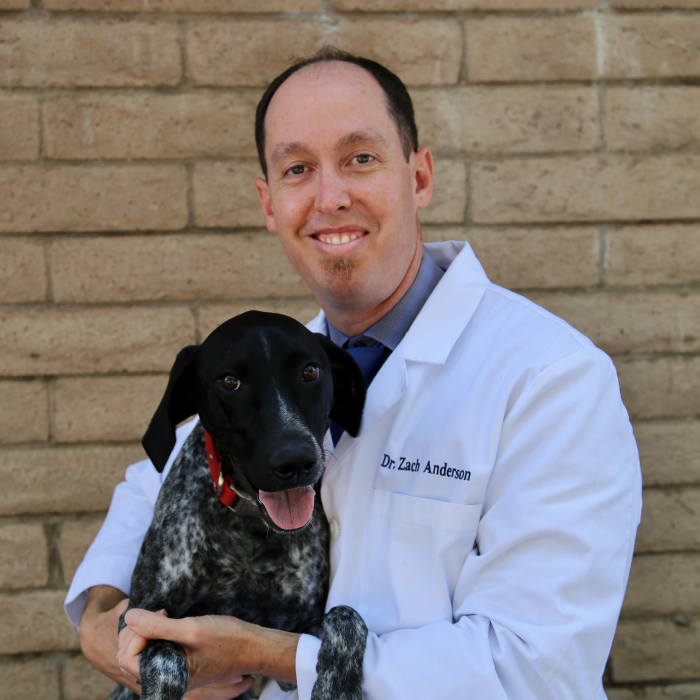 Dr. Anderson
Owner, Veterinarian
Born and raised in the South Bay, Dr. Anderson learned to love veterinary medicine at 13, working part-time at his local veterinary hospital. He earned his Bachelor's degree in Microbiology, his Master's in Neuroscience, and Doctor in Veterinary Medicine, all at Washington State University. Following veterinary school, he completed a one-year rotating internship at East Bay Veterinary Specialists and Emergency in Walnut Creek, California, to further his knowledge and skills. Today, Dr. Anderson treats cats, dogs, rabbits, and pocket pets.
Dr. Anderson and his family live in Pleasant Hill and have enjoyed all the local community has to offer. During graduate school, Dr. Anderson met his wife, Jennifer, a veterinarian. They now have three daughters and two dogs to keep them busy.
Dr. Rensink
Veterinarian
Dr. Rensink went to beautiful San Diego State University and graduated with a Bachelor of Science in Biology in 1992. After completing her undergraduate degree, she came to Northern California, where she attended the University of California, Davis, College of Veterinary Medicine. She graduated as a Doctor of Veterinary Medicine in 1997.
Dr. Rensink enjoys Internal medicine, geriatrics, pediatrics, and the human-animal bond. She belongs to several veterinary organizations, including AVMA, AAHA, CVMA, and CCVMA. These organizations help her stay current on new practices and improve the quality of veterinary medicine by gathering with her colleagues.
When she is not here at Hillcrest Veterinary Hospital, she enjoys spending time with her family doing many activities, including reading, kayaking, and playing board games. She has three adult children, five cats, one dog, and four doves. She has had pets like snakes, guinea pigs, rats, mice, and rabbits. She loves all animals!
Mission Statement: "I am a gentle animal lover that treats pets with the compassion and respect they deserve. I want to partner with you to keep your pet happy and healthy, as well as nurture your bond. I started at Hillcrest when I saw how the clients and patients are treated like family. I decided this was the kind of place I wanted to be at this chapter of my career."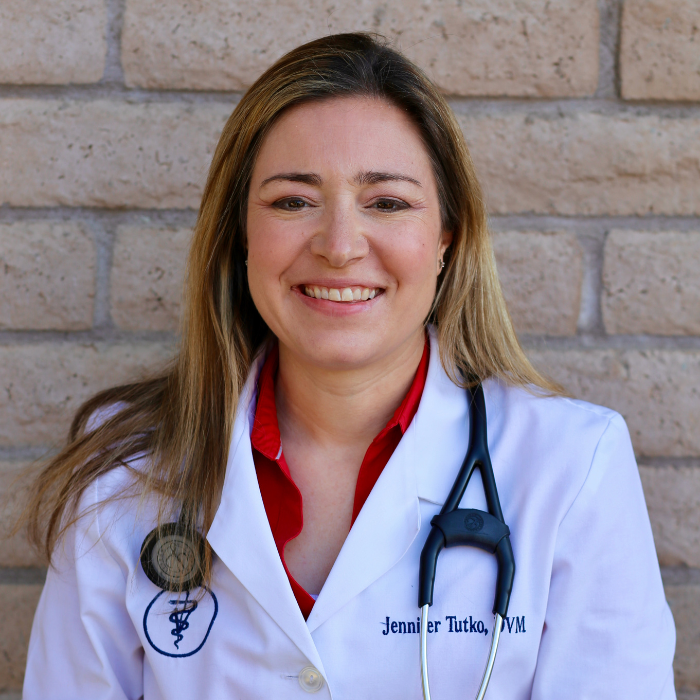 Dr. Tutko
Veterinarian
Dr. Tutko was born and raised in Redmond, Washington. She earned her Bachelor's in Veterinary Science and Doctor of Veterinary Medicine from Washington State University in 2005. Dr.Tutko was part of the Honors Veterinary Medicine program at Washington State, an accelerated program for exceptional students. After graduation, she completed a one-year rotating internship at California Animal Hospital in Los Angeles, CA.
What Dr.Tutko enjoys the most about veterinary medicine is being there for her patients from their challenging early years to their golden years. She loves solving the puzzles that pets and their humans bring to her and trying to meet the needs of each family. Since one of her main goals is for your pet to live its longest and happiest life, she is a huge proponent of preventative medicine and home dental care.
When she's not in the office, Dr.Tutko can be found chasing her three daughters and husband (Dr. Anderson) around town and at various sports games! Dr. Tutko tries to practice what she advocates for patients – she's a bit of a health nut. She enjoys experimenting in the kitchen, being outdoors, bragging about her kids, and occasionally tasting wine. Finally, Dr. Tutko enjoys running long distances and running marathons. She is always happy to chat about running (including running with your dog).